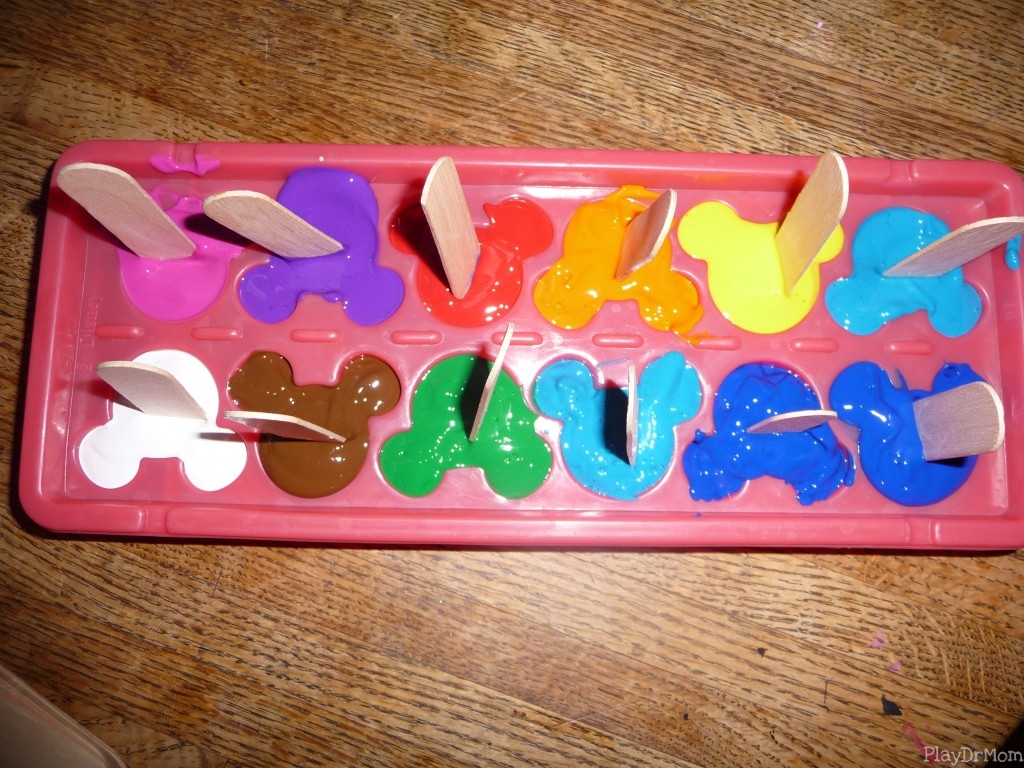 I started out with some washable Crayola paint that I poured into our Mickey Mouse ice cube tray and stuck some craft sticks in the paint.  We then put it in our freezer and waited for a good day for some outside, messy, painting with ice-pop paint!
It started out tame …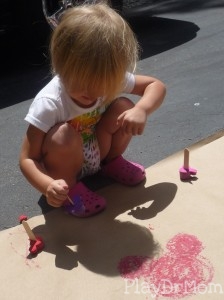 Then, we started to experiment with painting our shoes …
But then …. it got … crazy … and SUPER FUN!!!!
I think I STILL have some blue paint in my hair!  The kids and I REALLY enjoyed this activity together.  There was TONS of smiles and laughter … especially when the paint started to FLY.  It is an EXCELLENT sensory art activity for kids of ALL ages!
Here's the paint we got on the paper …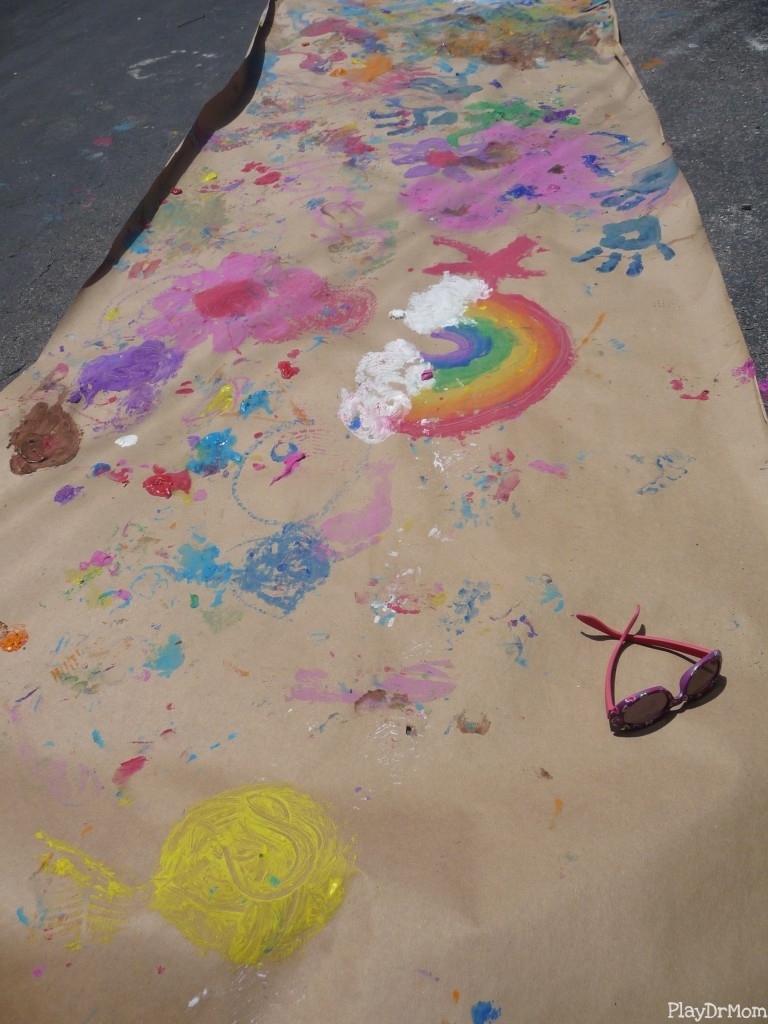 (I got this idea from Art : Frozen Painting [hands on : as we grow].  THANKS … because we had a BLAST with this one.)