My 5 year old son comes up with some pretty profound statements.  Here's one from yesterday, "Sometimes we say we can't do things because it's hard, but really we can do it."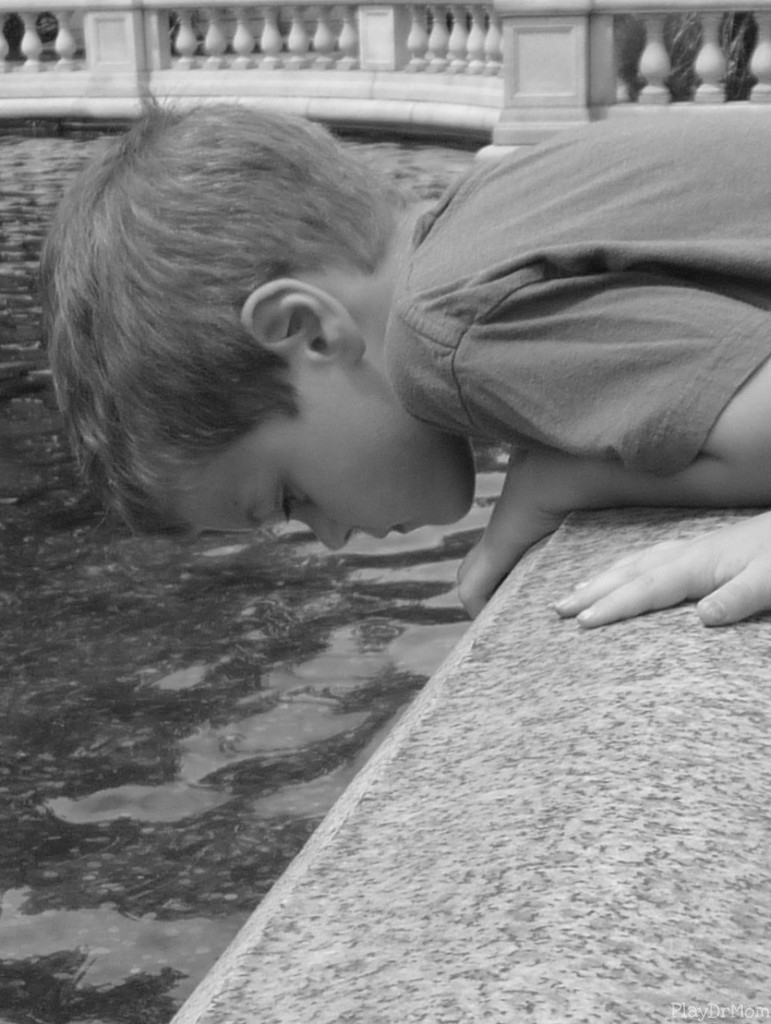 Here are some more:
"What if we made a 16-leaf clover? Then it would be 4 times as lucky as a 4-leaf clover,"(1/26/11)
He informed me while I was trying to make my bed that, "The cleaner the sheets are the higher I can jump." (10/3/10)
On a trip to Chicago we stopped in the Rock'n Roll McDonald's to let Henry ride the escalator. We also noticed their cool trays with cup holders built in. I said, "makes sense". … & Henry followed that with "you mean McSense." (10/21/10)
Me: Look @ these little, tiny M&m's! Henry: don't worry, I'll take good care of them. "4/3/10″
"…my body is telling me I NEED to do spin-art. not just my brain, my whole body." (6/25/10)
The other day I asked him if it was ok if we "got rid of" his old toothbrush since he got a new one from the dentist. He replied, "Yeah, it's ok. We can give it to the Salvation Army now." (12/7/09)
After being asked if the wet kiss he just gave me was spit, he said, "No, it's just tongue water." 10/11/09
Henry brings a cd to me and asks if it has the "Spit" song on it.  Confused, I read the play list … first song, "John Jacob Jingleheimer Schmidt". (1/14/09)
And, I'll end with my very favorite …
While swinging together at a park Henry said to me, "Your hair smells like love."10/16/10

The following two tabs change content below.
Laura Hutchison
Laura Hutchison (aka PlayDrMom) is a chubby kid turned competitive figure skater tween turned high school pom pon girl turned MSU Spartan turned grad student turned Mrs. HutcH turned Dr. turned Mom. She adores living in the Mitten, is addicted to Diet Coke, and firmly believes that ice cream is a main food group.
Latest posts by Laura Hutchison (see all)