I saw this wonderful idea to introduce kids to the concept of sewing, from Happy Little Munchkins, and just had to give it a try.   All you need is a large sheet of plastic needlepoint canvas and pipe cleaners.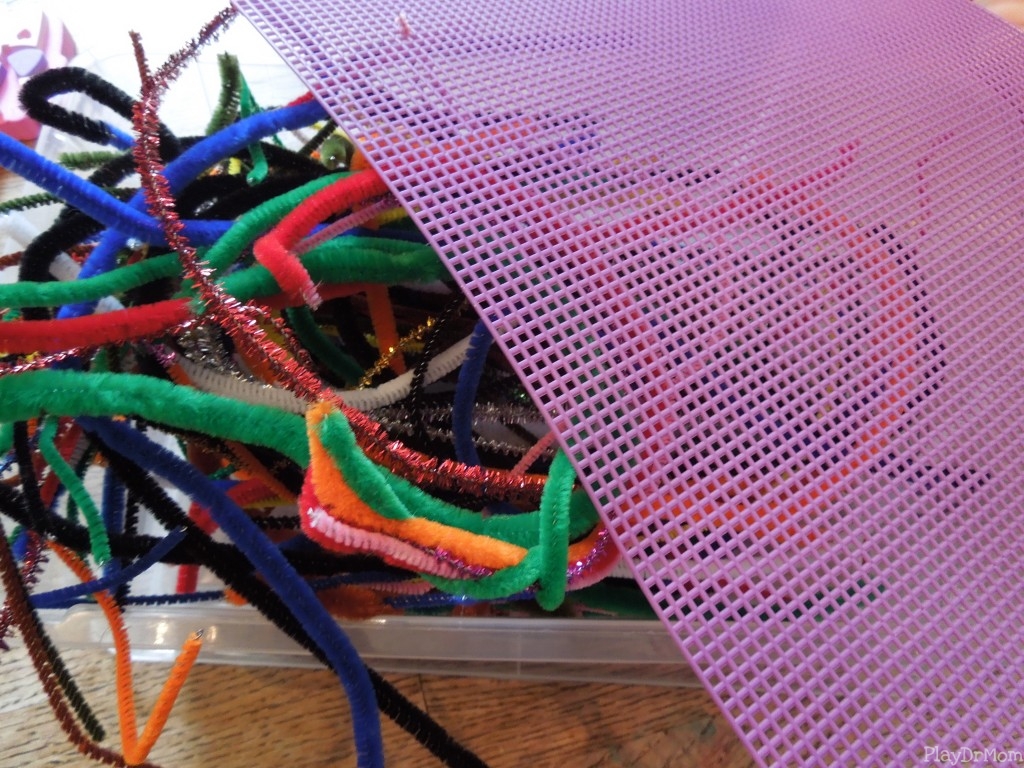 I modeled for Honor the way to weave the pipe cleaner in and out of the holes …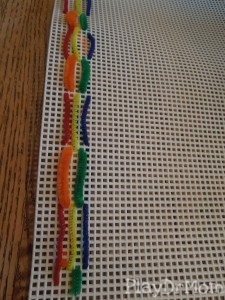 But, then just let her take a go at it …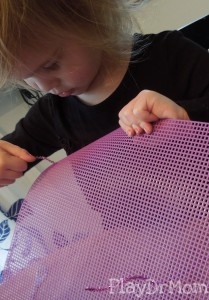 Perhaps we've been doing a bit too many color sorting activities … because she only wanted to use the PINK pipe cleaners on the PINK canvas and the PURPLE pipe cleaners on the PURPLE canvas!
Pipe cleaner "sewing" really is a great activity to keep handy to keep little hands busy for a bit.  It's wonderful for fine-motor skill building and I'm sure as her skills develop the activity will develop along with her!