The ABCs of Mama. Papa. Bubba. … and The Weekly Kids Co-Op
A couple of the blessings of social media is making the world smaller and being able to glimpse into people's lives … even if they are half a world away.  This has been true with my coming to know Jen, blogger behind
Mama. Papa, Bubb
a.  Recently she and her family moved to Kuwait … and I have followed the flight over and now the adjustment to desert life through her posts on Instagram.
Jen takes beautiful photos … and they are presented wonderfully on the bright and simple layout of the blog.  Not only does Jen highlight the adventures she has with her little girl, but they do wonderfully fun activities and projects too!  One of my personal favorites is a
DIY Felt Board
.  So, here are …
The ABC's of …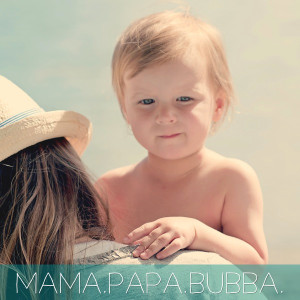 | | |
| --- | --- |
| Age | 32 |
| Bed (size) | King! |
| Chore you Hate | Without a doubt, washing dishes. Loathe it. |
| Dogs? | Yes please! Preferably BIG ones. |
| Essential start of the day | Snuggles in bed with my girl. |
| Favorite Color | Aqua |
| Gold or Silver? | Silver |
| Height | 5'3 ½ " (including that extra ½ is a must). |
| Instrument | Uhhh … Can we make it "used to play"? In that case piano and flute |
| Job | Elementary school teacher before the arrival of Miss G. Now, stay-at-hom mama. |
| Kids (names & ages) | Gracen Audrey Marie (3 years old) |
| Where do you Live? | Currently Mahboula, Kuwait. Usually Vancouver, British Columbia |
| Favorite Movie | My go to answer? Pretty Woman. I have loved it forever, but whether or not it's my actual favourite, I'm not sure |
| Nickname | Don't really have one, though my aunts and a select few people call me "Jenny". |
| Overnight hospital stay | Yes, for a week when I was 5 and had a weird virus that paralyzed parts of my body, and the evening our little lady was born. |
| Pet Peeve | I know it's awful, but laziness! |
| favorite Quote | "You have brains in your head. You have feet in your shoes. You can steer yourself in any direction you choose. You're on your own, and you know what you know. And you are the guy who'll decide where to go" – Dr. Seuss |
| Right or left-handed? | Right |
| Siblings? | A wonderful brother who is younger than me by two years. |
| Time it takes to get ready | Do I get to shower today?? Depending on that , 20-45 minutes. |
| Unusual Fact | I have a diamond permanently drilled and glued into my tooth. So does my mom, aunt, and cousin. |
| Vegetable you hate | None that I can think of … I'm a veggie lover! |
| What makes you late? | Life in general. Though I find I'm much more punctual now as a mama than I was pre-munchkin |
| Xrays you've had | arm, finger, chest, and teeth |
| Yummy food that you make | Mulligatawny soup … mmmm! |
| favorite Zoo animal | Oh goodness, I love them all, but I'm total sucker for chimps and penguins. |
And now for …
The following two tabs change content below.
Laura Hutchison
Laura Hutchison (aka PlayDrMom) is a chubby kid turned competitive figure skater tween turned high school pom pon girl turned MSU Spartan turned grad student turned Mrs. HutcH turned Dr. turned Mom. She adores living in the Mitten, is addicted to Diet Coke, and firmly believes that ice cream is a main food group.
Latest posts by Laura Hutchison (see all)