The ABCs of The Jenny Evolution … and The Weekly Kids Co-Op
(This post is part of my "ABCs of" feature series where I highlight one blogger a week by sharing fun facts about them A-Z!  Click here for the rest of the posts in the series!)
This week I am featuring the ABCs of The Jenny Evolution.  And I think that Jennifer, the mama blogger behind the site, has it right when she states in her tagline, "Because We Never Stop Evolving as Parents or as People."  The blog is filled with fun product reviews, antidotes about family life, and fun activities for kids.  Jenny has a second blog, specifically for sensory process disorder kiddos and their parents called The Sensory Spectrum.  It's an excellent resource for anyone affected by sensory processing issues!  So, here are …
The ABCs of The Jenny Evolution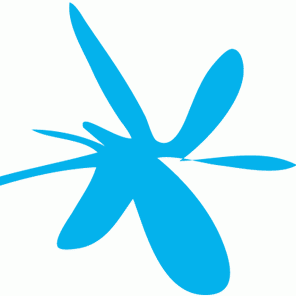 Age
41 (almost 42)
Beverage of Choice
Fresca Black Cherry
something you'd like to Change in your Life
Sleep… couldn't we all use more sleep?
favorite Diversion
Masterpiece Classic on PBS
Essential start of the day
Tazo Chai Latte
Favorite Color

Red

. No,

green

. No wait.

Yellow

. Hmmm. I think it's

red

.
Favorite Game
Cribbage
Height
5′ 5″
favorite Ice Cream flavor
Black Cherry
Beloved piece of Jewelry
My wedding ring
Kids (names & ages)
Vman (7yo) and Hbomb (5yo) And yes, we really do call them by those nicknames.
Where do you Live
Chicago's Northshore
Favorite Movie(s)
Anything connected to Jane Austen
Nickname
Jenny
Occupation
Blogger. Mom of Boys. The Better Half (ocassionally). Family Cruise Director. Short Order Cook. Techie. Evolving.
a weird thing in your Purse/bag
There is an EpiPen, as well as Matchbox Cars, in my purse at all times
favorite Quote
"Give sorrow words. The grief that does not speak whispers the o'erfraught heart and bids it break." – Shakespeare (Macbeth)
Right or left-handed
Lefty
Siblings
1 younger brother, but now that we're "grown up" he seems older than me
Time it takes to get ready
Who has time to get ready? I have kids. If I get a brush through my hair, I call it a victory.
Unusual Fact
I can't pass a pinball machine without playing.
Best Vacation
The first vacation I took with my husband (then boyfriend) to Antigua.
What makes you late
Trying to find my phone
Xrays you've had
I chipped my elbow in junior high. My mom told me not to go on the skateboard. I did anyway.
Yummy food that you make
I make my granny's blueberry cream pie. Best dessert and breakfast ever.
favorite Zoo animal
I just adore the Beluga whales. They are so mysterious and graceful.
And now …
The following two tabs change content below.
Laura Hutchison
Laura Hutchison (aka PlayDrMom) is a chubby kid turned competitive figure skater tween turned high school pom pon girl turned MSU Spartan turned grad student turned Mrs. HutcH turned Dr. turned Mom. She adores living in the Mitten, is addicted to Diet Coke, and firmly believes that ice cream is a main food group.
Latest posts by Laura Hutchison (see all)