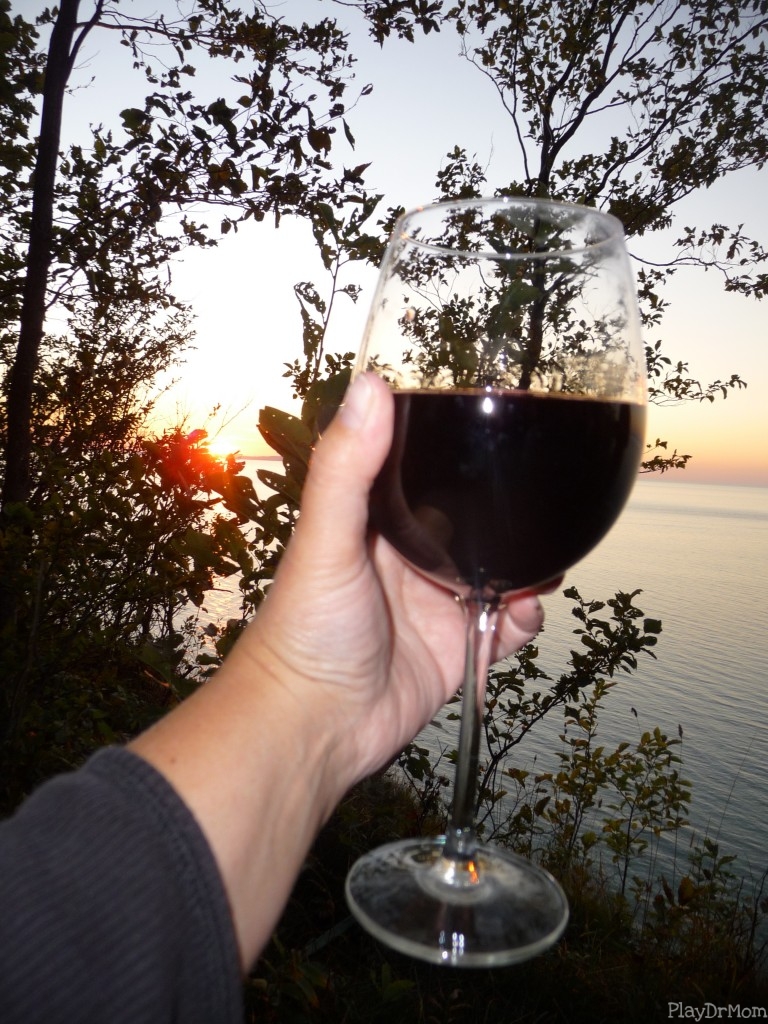 I TRULY love being a mom more than anything else in the world.  I also love my role as wife.  And love my job as a psychologist.  I love being able to help, care for, inspire, nurture.  But I also have learned that the best way I can continue to be good at all of those things is to take care of ME.  Like I tell clients who also are "care-giver junkies" like myself, "If the bucket is empty, you have nothing left to give."
So, last weekend … for the second year in a row … I "abandoned" my children and husband and headed up north for a weekend with MY friends.  It was GLORIOUS!  We ate, we drank, we walked along the beach, we laughed, we shopped, we crafted, WE PLAYED!  It was so wonderful to just be ME … not a role for someone else … just ME.  I was only responsible for myself.  And it gave me the opportunity to remember ME … as just myself … not my role to another.
The Girls' Weekend is a big way that I take care of myself … but that's only once a year.  And, it's actually an offshoot of self-care that I have practiced for 5 years now …
A bit after Henry was born I started up a craft group that meets monthly.  It was something I always wanted to do as an adult, but hadn't made time for when I was going through my doctorate program.  After becoming a mom, I realized it was essential to "carve out" me-time … and this was a way to do it.  So, I contacted some women … some long time friends, some that I was hoping to become closer to.  Every month we pick a date and choose whose house it will be at … and make sure the moms have childcare!  When we meet, chatting and snacking are always a must … but the crafting is optional!  It truly has allowed me to have something that I hadn't had since middle school … a group of girlfriends!  The fact that I know I have a support network of these women … and I get to see them for a few hours a month … is extremely comforting.
So, to my girlfriends … old and new, far and near … CHEERS.  May you always find make the time to take care of yourself and PLAY!
The following two tabs change content below.
Laura Hutchison
Laura Hutchison (aka PlayDrMom) is a chubby kid turned competitive figure skater tween turned high school pom pon girl turned MSU Spartan turned grad student turned Mrs. HutcH turned Dr. turned Mom. She adores living in the Mitten, is addicted to Diet Coke, and firmly believes that ice cream is a main food group.
Latest posts by Laura Hutchison (see all)