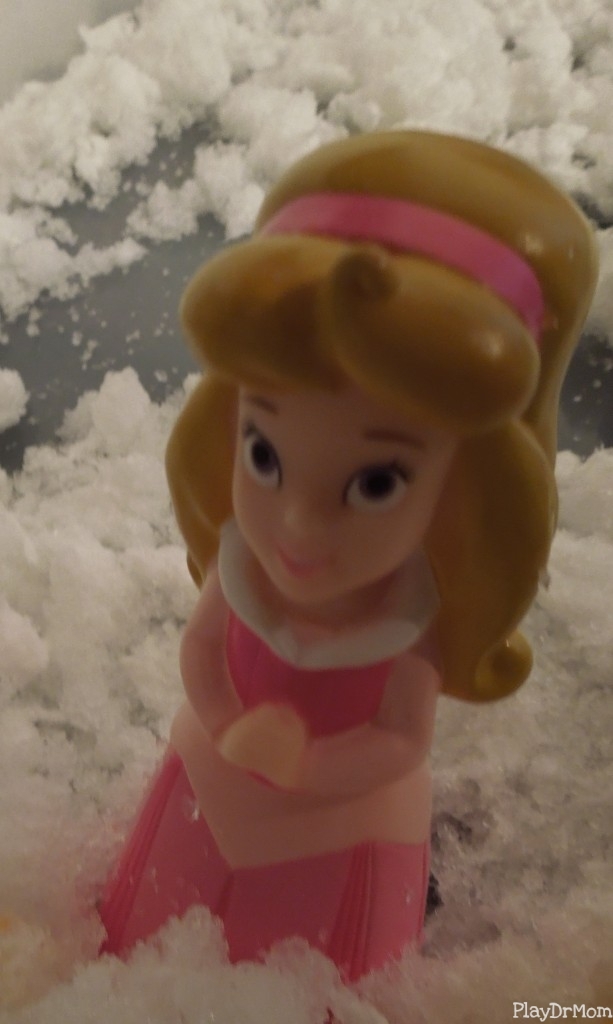 Today, January 31st, it is 50 degrees in MICHIGAN.  It's been freeze-thaw-freeze-thaw all month.  So, what's a native Michigan mom to do when there isn't very much snow in mid-January?  MAKE IT!
I got this fabulous idea from Make Do & Friend!  I took several diapers (YES, diapers!), cut them open, took the "stuffing" out, placed it in a large plastic container, added water … and instant snow!
Henry (age 5) wanted nothing to do with this.  But, Honor (age 2) and I had a blast.  She wasn't too keen on actually touching the "snow", but did enjoy using a spoon to let the "snow" fall onto her princesses's heads and moving the figures around in the "snow".
After a bit, the princesses got too cold … so we gave them a break and made a little winter farm scene …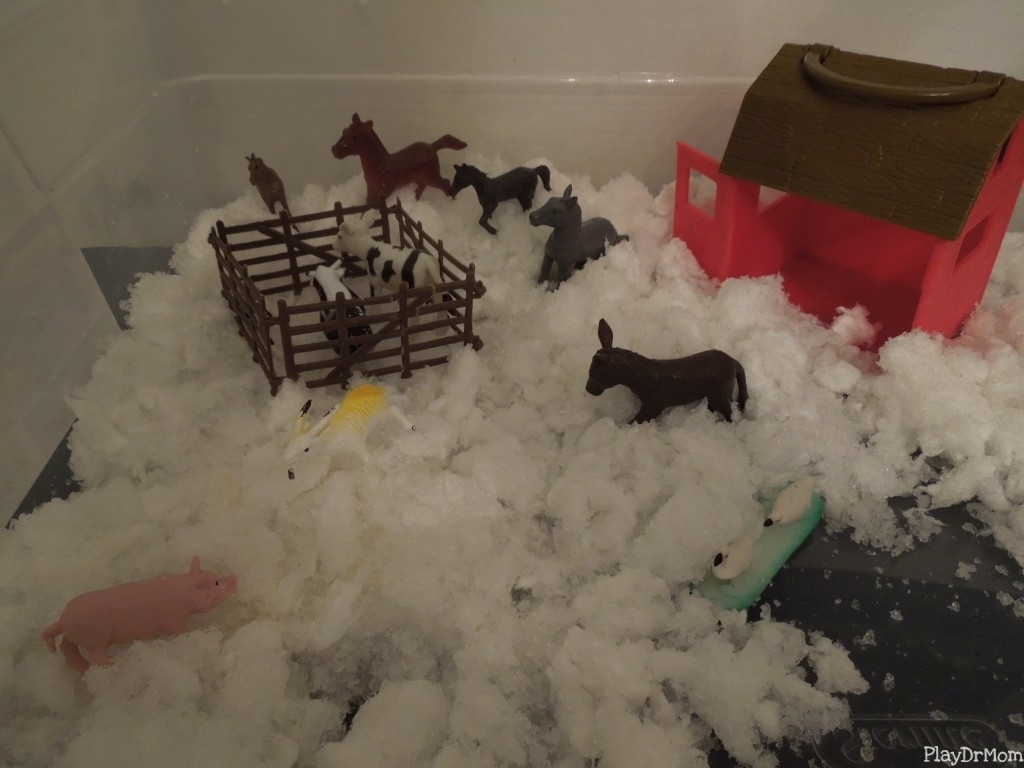 Honor was done at this point … but I still wanted to play … so I got out my favorite miniatures (penguins) and had some fun!
 [a PlayDrMOM sidenote ... I use sandtray (a therapy technique where the client portrays their world or problem in the sand using miniatures) often with my clients.  I don't have an "official" sandtray, rather I use large plastic containers for the sand.  And I don't just use sand ... but also beans, rice, ... and now ... diapers!]