Have some extra plastic Easter eggs around the house?  I'm sure lots of us do this time of year.  Here's a round-up of how we've been using ours …
Number Match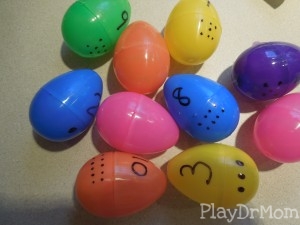 On one half of the egg you put the number, on the other you put that many dots.  Break up all the eggs and then have the child find the matches.  I made this one for my daughter who will be turning 3 in May.  I found this idea from Room Mom 101.
Color Sort

I also had my daughter sort all the eggs by color into different Easter baskets.
Size Sort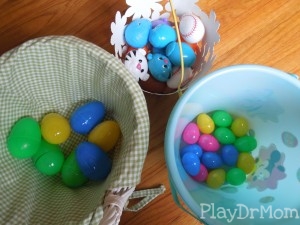 And then I had her sort them by size!
Egg Stacking
We also did LOTS of egg stacking.  Sometimes we just tried to see how high we could build our egg tower … and other times we created patterns.  I got this idea from Time for Play.
Funny Faces
Super simple … just use the eggs to make silly faces!
Learn to Read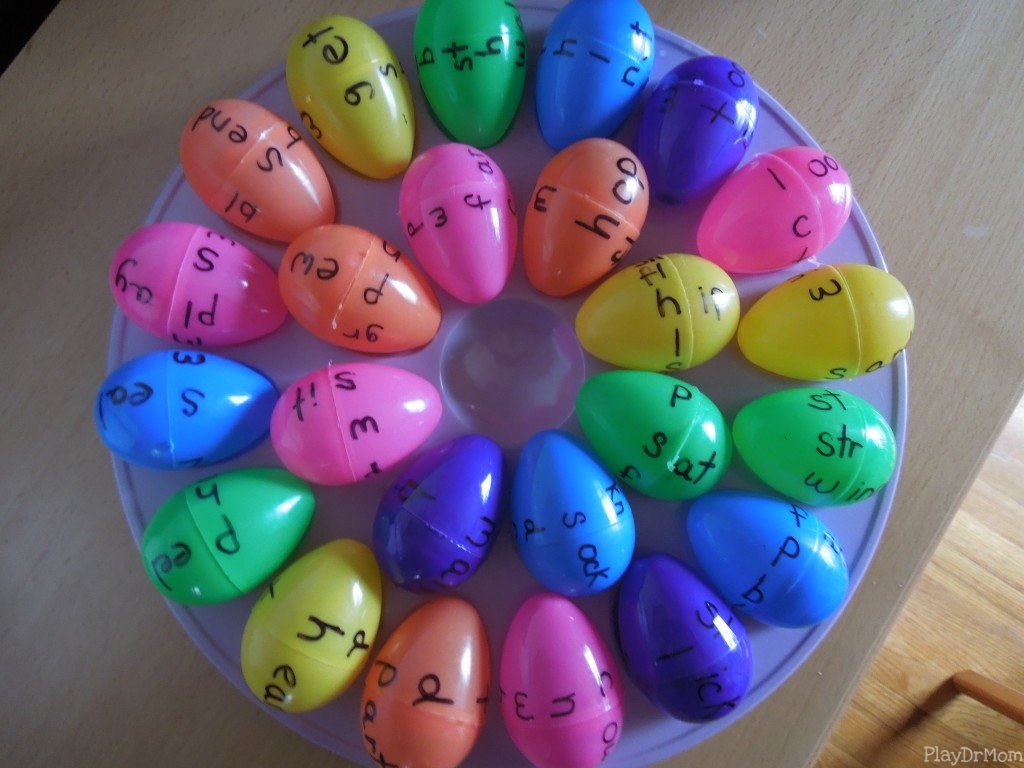 I made these for my son Henry who is really getting the hang of reading.  I got the idea from Having Fun at Home's post "What to do with leftover Easter Eggs: Word Families". One half of the egg has the end of the word (stem), with the other has the beginning sound.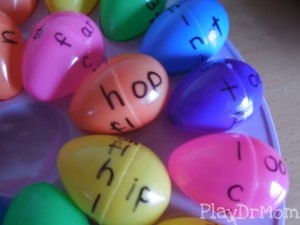 Bathtime Fun!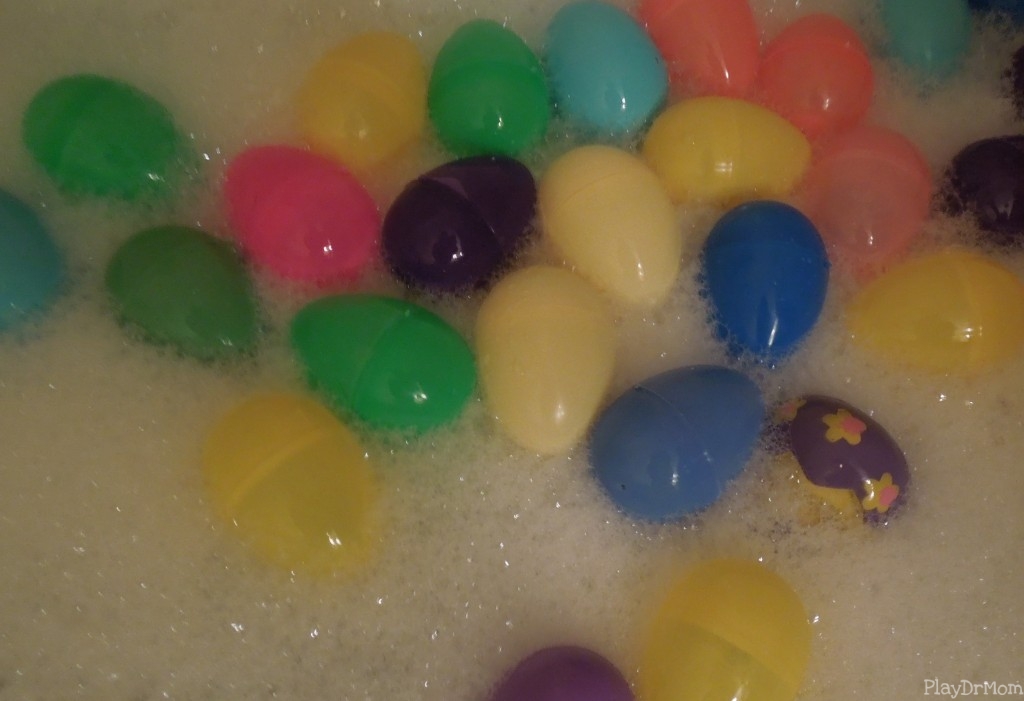 Simply putting the eggs in the bath was also lots of fun.  The kids explored them floating, sinking, hiding-and-seeking in the bubbles, stacking on the side of the tub, filling, and pouring.
It just happened to end in a bubble fight!
Still want some MORE ideas on how to use plastic Easter eggs?  There are a ton more great blog posts!  Here are some of my favorites …
10 Fun Learning Games Using Plastic Eggs from Playing House
Found: 20 Activities Using Plastic Eggs from Modern Parents, Messy Kids
Easter Eggs ~ Not just for hunting from Creative Connections for Kids
10 Uses for Plastic Easter Eggs from Our Feminist Playschool
Make your Own Plastic Egg Teacups from Design Dazzle
Easter Egg Painting from Teach Preschool
5 Ideas for Plastic Eggs from The Iowa Farmer's Wife
5 Fun Ways for Play & Learn with Plastic Eggs from Mom to 2 Posh Lil Divas
Easter Egg Early Learning Fun! from Living Life Intentionally