We did this activity back in January, when Honor was still somewhat struggling with identifying colors.  But with it being springtime here, and all the Earth coming alive with color, I thought it would be a great time to share this activity.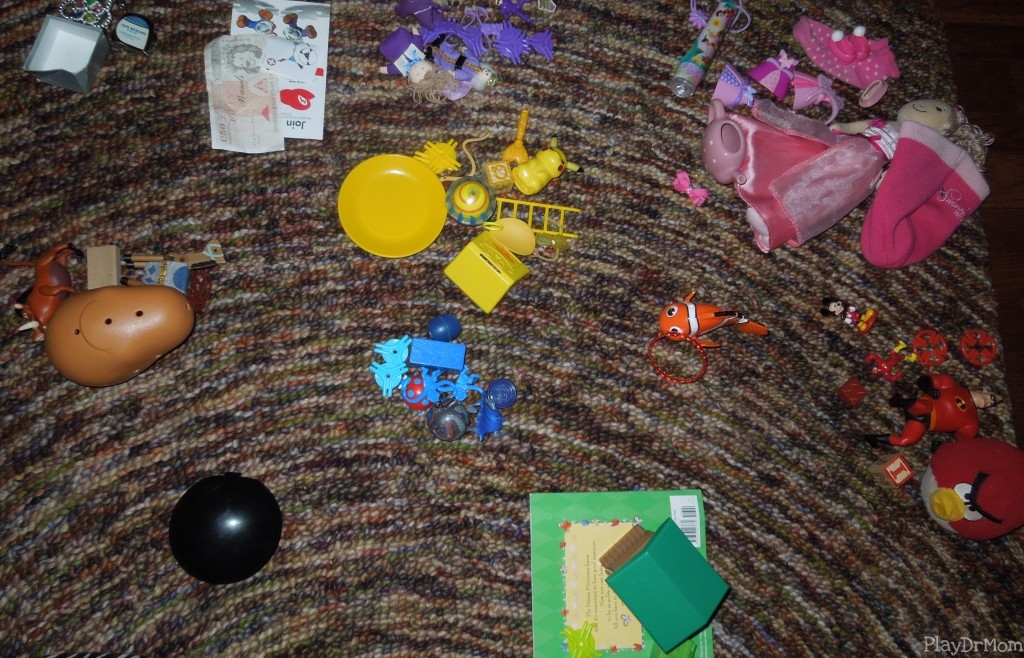 I set up the activity for her on our family room rug by taking one or two toys of several different colors and placing them in color piles.  I then challenged her to find more toys and place them in the matching pile.
Since we did this activity I've seen similar toy sorting activities, here are two of my favorites.  A Rainbow Toy Hunt from hands on: as we grow and a Rainbow Mandala from The Golden Gleam.  I hope you check them out!  And if you have a similar activity feel free to leave a link in the comments below so I can check it out!