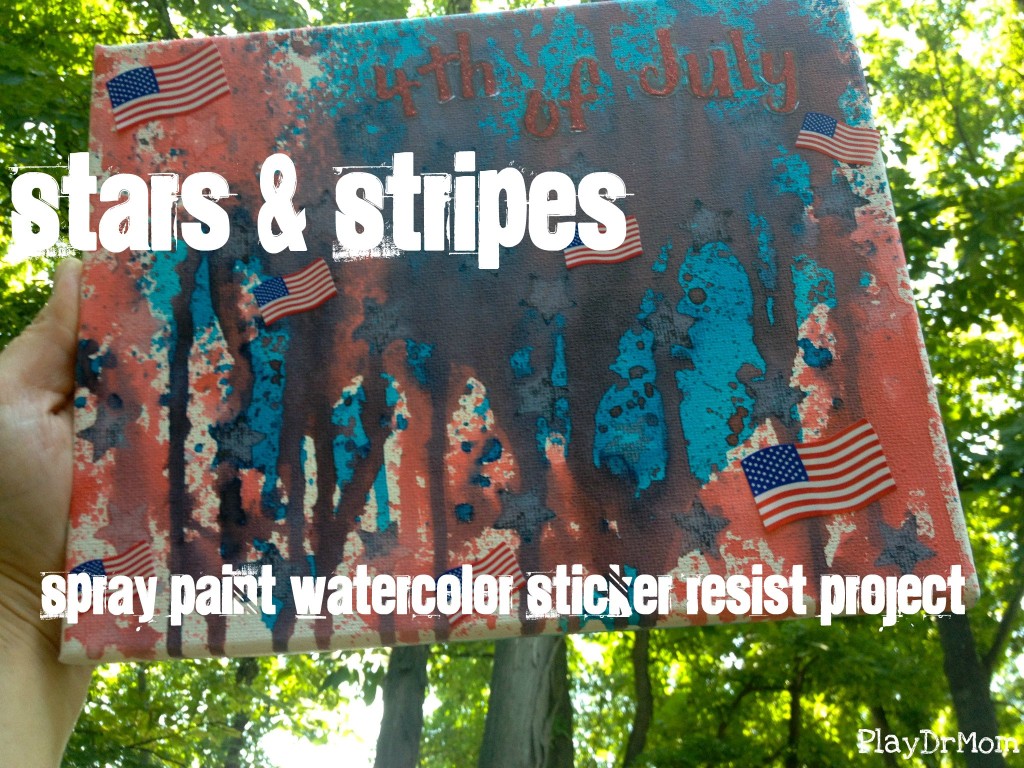 It's been awhile since we did a sticker resist painting project, but I figured with the 4th of July approaching it was time!  We tried something a bit different with this project … watercolor spray paint!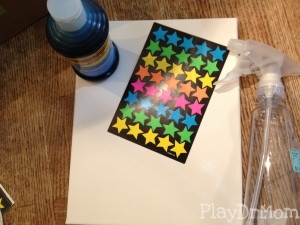 We used a canvas, star stickers, liquid watercolor, and a spray bottle.  After my 3 year old daughter, Honor (aka Snow White), applied the stickers she sprayed blue liquid watercolor from a spray bottle (we used straight liquid watercolor; I did not dilute it with water).  This was a great strength training exercise for her little hands!
We did find that with the liquid the stickers did not stay adhered … but I was determined to turn this "craft fail" around.  I picked off the stickers that floated away and we waited for the blue spray paint to dry.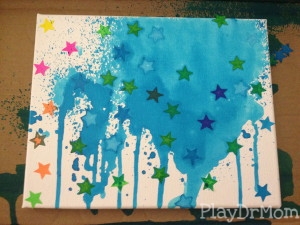 I then had her apply red spray paint.
I love how the liquid watercolor spray paint gave the look of fireworks falling from the sky!  It was pretty cool just like this … but once it was dry I removed all the star stickers.
It didn't turn out exactly how I had planned … but is a neat subtle effect!  The final step was to place the letter stickers … "4th of July" and the American flag stickers!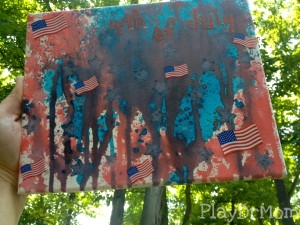 Quite patriotic if I do say so myself!