The ABCs of ME (2013) … and this week's Kids Co-Op linky!
A year ago I did my first ABCs post … shortly after that I began posting the ABCs of other bloggers that I have come to know and love every week. (click here to see previous ABC posts and a BIG thank you to all that have participated in the series!!!)
Being that it is a new year … and MY BIRTHDAY … I figured I would feature my ABCs again.  I have changed some of the letters twice since my original post – with today's being the second time I changes some.  Hope you enjoy …
The ABCs of Me … PlayDrMom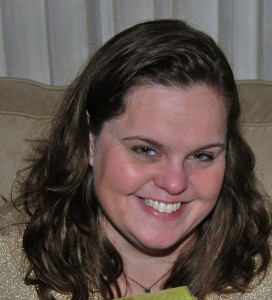 | | |
| --- | --- |
| Age | 38 (today) |
| Beverage of Choice | diet coke |
| something you'd like to Change in your Life | my weight |
| favorite Diversion | playing on my iPhone |
| Essential start of the day | snuggles with my kids |
| Favorite Color | green |
| Favorite Game | Apples to Apples with friends, Yahtzee with our family, Candy Crush by myself on my phone |
| Height | 5ft 1 |
| favorite Ice Cream flavor | I could live off ice cream, so it's hard to choose just one … but I'll say mint chocolate chip |
| Beloved piece of Jewelry | My engagement ring |
| Kids (names & ages) | Henry (6.5) Honor (3.5) |
| Where do you Live | Michigan |
| Favorite Movie(s) | I love so many for so many different reasons. |
| Nickname | momma |
| Occupation | full time mom, part time psychologist |
| a weird thing in your Purse/bag | glow sticks (never know when you might need them!) |
| favorite Quote | "It is sometimes hard to remember that you are on the right track when stacked against unrealistic expectations." -J. Jon Wickens (my dad!) |
| Right or left-handed | right |
| Siblings | one beautiful baby sister |
| Time it takes to get ready | Varies – 5 to 20 minutes |
| Unusual Fact | I was a competitive figure skater when I was a teenager |
| Best Vacation | our Disney trip in 2011 |
| What makes you late | forgetting something (always something!) |
| Xrays you've had | too many to mention, but nothing serious |
| Yummy food that you make | Honor says, "COOKIES!" … a make a mean break & bake cookie! |
| favorite Zoo animal | penguin |
If you would like to have YOUR ABCs featured, please leave a comment below.  I'd love to include you in the series!
And, now for this week's Kids Co-Op weekly linky …



The following two tabs change content below.
Laura Hutchison
Laura Hutchison (aka PlayDrMom) is a chubby kid turned competitive figure skater tween turned high school pom pon girl turned MSU Spartan turned grad student turned Mrs. HutcH turned Dr. turned Mom. She adores living in the Mitten, is addicted to Diet Coke, and firmly believes that ice cream is a main food group.
Latest posts by Laura Hutchison (see all)