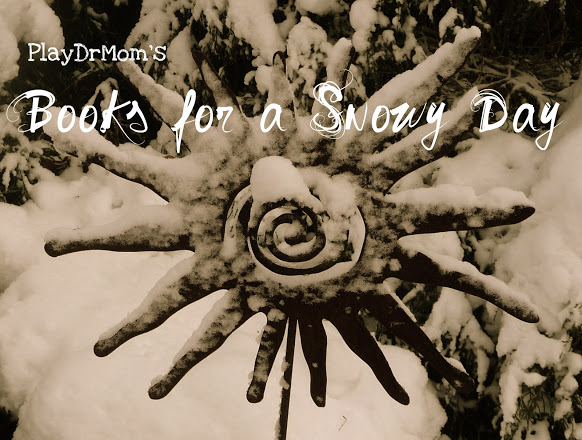 Here in Michigan we get a fair amount of snow each year which always inspires us to read and share some of our favorite wintry stories about snow.  Here's a collection of some of our favorite books for a snowy day!
Snow Bugs, by David A. Carter
Owl Moon, by Jane Yolen
The Big Snow, by Berta & Elmer Hader
Stranger in the Woods, by Carl R. Sams II & Jean Stoick
First Snow in the Woods, by Carl R. Sams II & Jean Stoick
Snowballs, Lois Ehlert
Snow, by Cynthia Rylant
Let it Snow, by Maryann Cocca-Leffler
White Snow Bright Snow, by Alvin Tresselt
A Snowy Day, by Ezra Jack Keats
The Biggest Snowball Ever!, by John Rogan
Katy and the Big Snow, by Virgina Lee Burton
Tea with Lady Sapphire, by Carl R. Sams II & Jean Stoick
Snowmen All Year, by Caralyn Buehner
Snow, by Roy McKie & P.D. Eastman
Snowflakes Fall, by Patricia MacLachlan and Steven Kellogg
Ice is Nice:  All About the North and South Poles, by Bonnie Worth
No Two Alike, by Keith Baker
Biscuit's Snowy Day, by Alyssa Satin Capucilli
One Snowy Day, by Tammi Salzano
There was a Cold Lady Who Swallowed Some Snow, by Lucille Calandro
Snowball Soup, by Mercer Mayer
The Little Red Sled, by Tisha Hamilton
Under My Hood I Have a Hat, by Karla Kuskin
Tracks in the Snow, by Wong Herbert Yee
Snow Happy!, by Patricia Hubbell
Snow Day, by Lynn Plourde
Snow, by Uri Shulevitz
Snow, by Christine Ford
Snow Music, by Lynne Rae Perkins
Sneezy the Snowman, by Maureen Wright (a favorite at our house!)
Snow Dance, by Lezlie Evans
Snowflake Bentley, by Jacqueline Briggs Martin
The Secret Life of a Snowflake, by Kenneth Libbrecht
The Snow Show, by Carolyn Fisher
The Story of Snow, by Mark Cassino
Names for Snow, by Judi Beach
Snow Day, by Margaret McNamara
Snow, by Steve Sanfield
Snip, Snip … Snow!, by Nancy Poydar
Snow Moon, by Nicholas Brunelle
What are your favorite children's books about snow and winter?  Please leave a comment!
The following two tabs change content below.
Laura Hutchison
Laura Hutchison (aka PlayDrMom) is a chubby kid turned competitive figure skater tween turned high school pom pon girl turned MSU Spartan turned grad student turned Mrs. HutcH turned Dr. turned Mom. She adores living in the Mitten, is addicted to Diet Coke, and firmly believes that ice cream is a main food group.
Latest posts by Laura Hutchison (see all)