Wow!  The Easter Bunny did a great job with filling our baskets this year.  The kids left their baskets on the kitchen table with a plate full of carrots on Saturday night …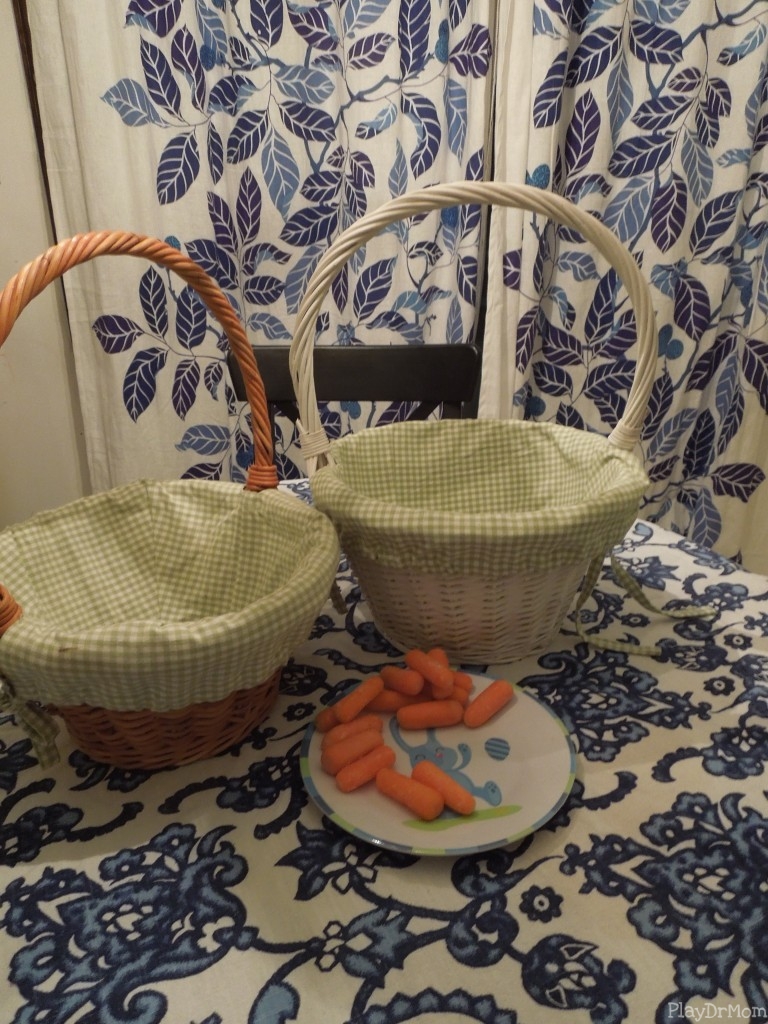 And this is what we found Easter morning …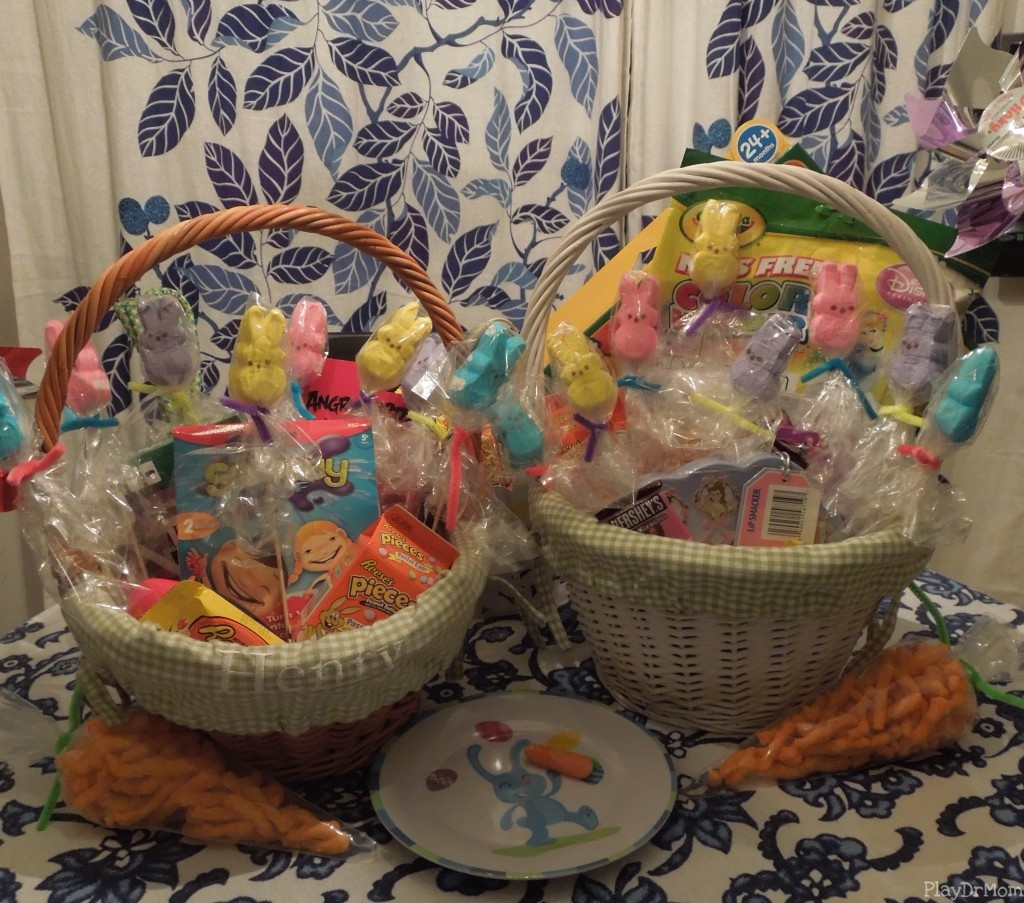 The kids loved the Cheetos Carrots!  I think the Easter Bunny might have gotten the idea from this post from Blooming Where I'm Planted.
The Peep Bunny Pops were also a big hit …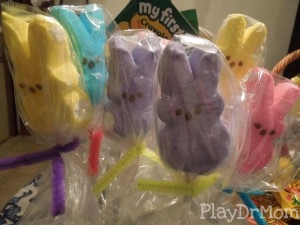 They look pretty simple to make … I think the Easter Bunny just used a wooden skewer, and then covered up the Peep with a sandwich bag and closed it tight with a pipe cleaner.  That clever bunny!
He was even nice enough to leave some extra ones in a vase filled with Easter M&M's!  It made a great Easter centerpiece!!!