I previously posted a collection of yarn wreaths that I so enjoyed making … and giving away as Christmas presents.  After doing so, and from reading some of the comments, I realized that I had failed to make one for my own home.  And, I just HAD to fix that … so I made these 2 Yarn Wrapped Heart Wreaths to decorate our front door for the month of February!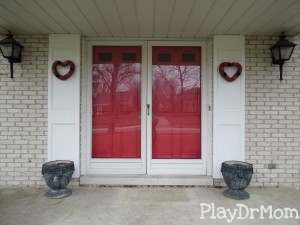 Instead of using the foam insulation tubing that I used for the circle wreaths, I used a straw wreath that was still wrapped in plastic (a helpful hint from fellow therapist/mom/blogger CraftyDrMom).
I wrapped the yarn around the wreath and made felt roses, out of colors that coordinated with the yarn, to decorate the wreaths.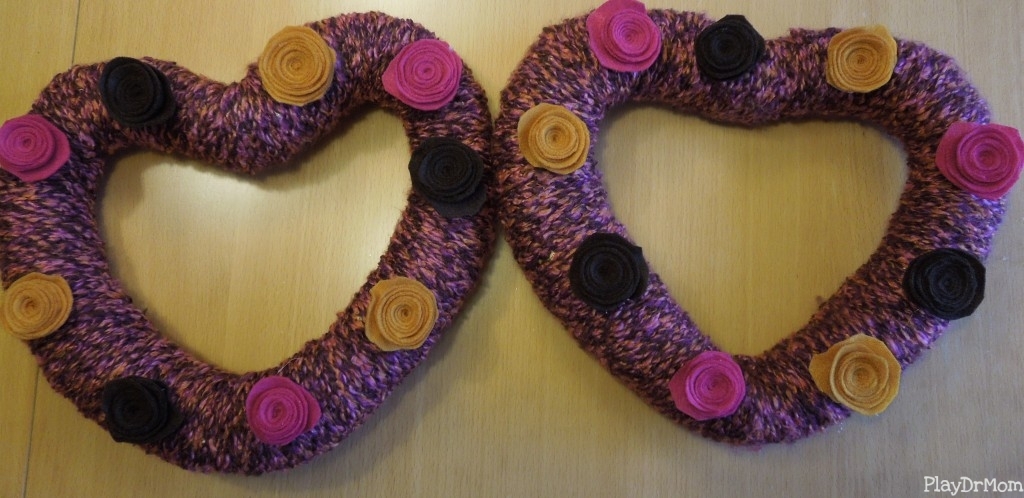 They really make me happy!  It felt really good to make something for myself … show myself some LOVE.
What will you do to show some SELF LOVE for Valentine's Day?