In continuing our collection of sticker resist paintings for the holidays (see Valentine's and St. Patrick's), we HAD to do one for Easter.  Honor (my almost 3 year old daughter) still really enjoys this way to create!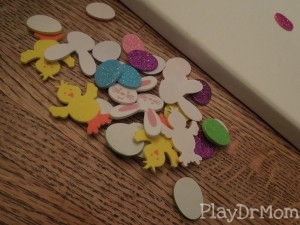 This time she used foam stickers.
It was a little harder to paint around the edges of the foam stickers, but still lots of fun!
We decided to try something different this time.  I had an extra pack of identical foam stickers left, so she used those to decorate the finished Sticker Resist painting.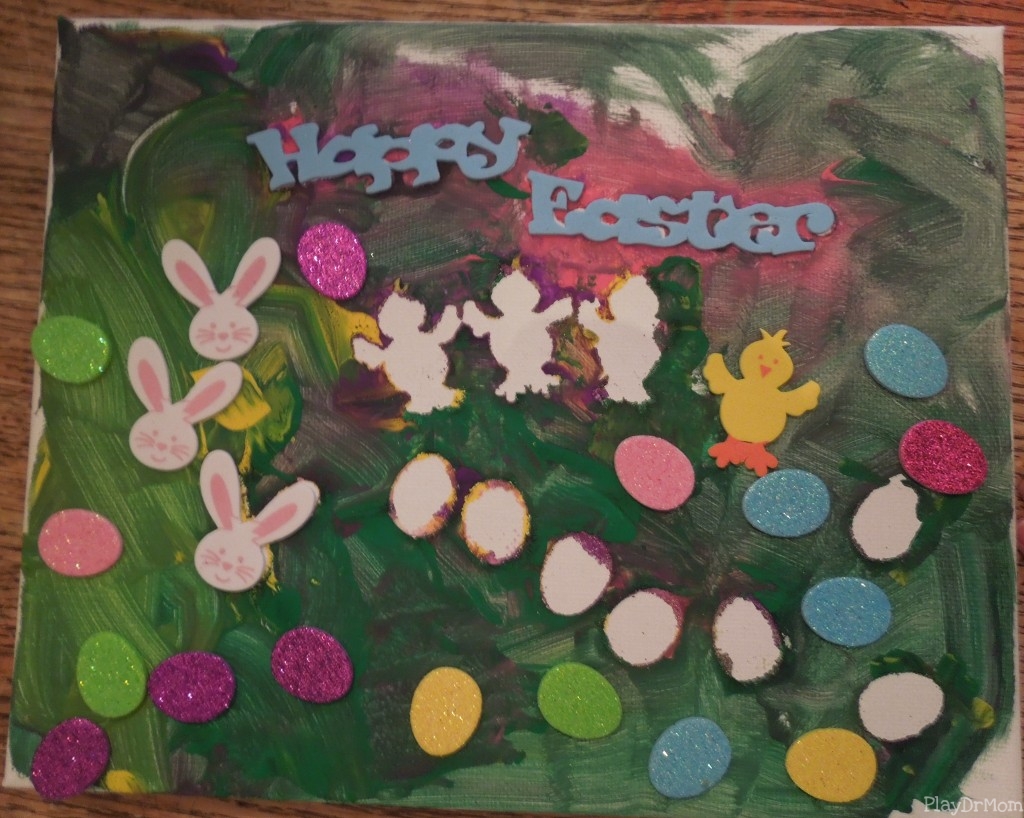 I love the dimension it gives!!!
Here's "hoppin'" you try it too!