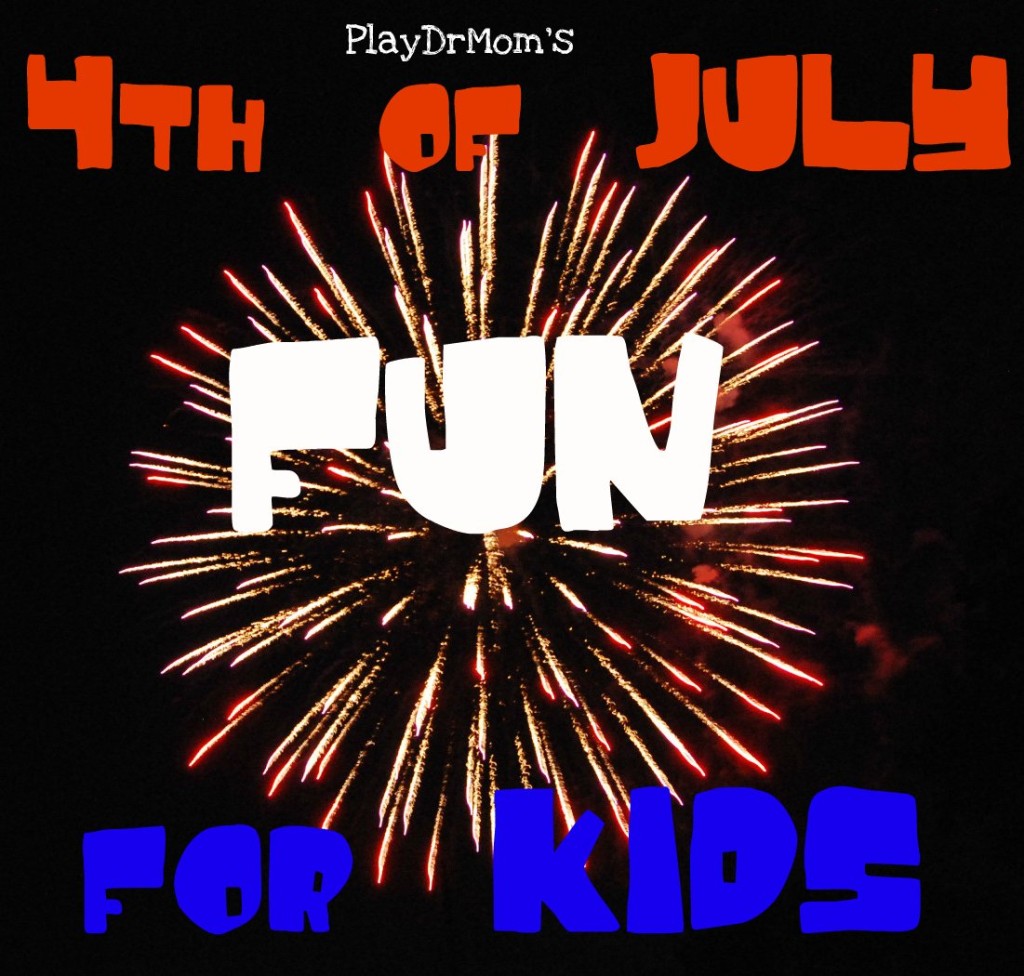 Here's some things we did to celebrate Independence Day!
I found the "seasonal hits" digital music station on our cable company and listened Americana songs while making Red, White, & Blue crafts and snacks!
We attempted a very cool Sprinkle Firework craft that we got from Reading Confetti.  Ours did not turn out so great … the sprinkles we got never ran their colors!  The kids enjoyed eating them though!
Then we tried the Dramatic Fireworks Display Craft from Mama's Little Muse.  There's turned out SO COOL … ours … not so much.  But is was still fun (and a lot like the Glitter Fireworks we did last year … we just couldn't get the glue to run the same way Mama's Little Muse could!)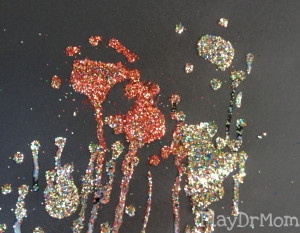 We did have some success with our version of Juggling with Kids Firework Painting using pipe cleaners. I didn't create a star shape using the pipe cleaners as Juggling with Kids did, we just used a single pipe cleaner to make the shape.
We also got used our favorite way to paint … SPIN ART … and made some spin art fireworks too!
Henry switched gears from fireworks to flags and made this super patriotic flag with dot dabbers …
It's a family tradition to go to my hometown Fireworks every 3rd of July.  The display is like no other!  However, this year it was cancelled due to the heavy rain and thunderstorms.  We still got the chance to enjoy a BBQ at my parents and had some fun with sparklers!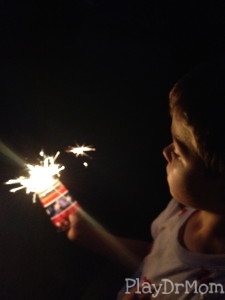 I got the idea for the Sparkler Shield from Love2Dream.  It worked pretty well with direct parental supervision.  We used the same cup for several sparklers … and this ended up not being a great idea because it burned a hole in the cup and no longer held it above the area that sparks … therefore it started sparking in the cup (not good!).  This could have been easily avoided if we used a new cup for each sparkler!
Happy 4th of July!
May you enjoy your independence each and every day!
The following two tabs change content below.
Laura Hutchison
Laura Hutchison (aka PlayDrMom) is a chubby kid turned competitive figure skater tween turned high school pom pon girl turned MSU Spartan turned grad student turned Mrs. HutcH turned Dr. turned Mom. She adores living in the Mitten, is addicted to Diet Coke, and firmly believes that ice cream is a main food group.
Latest posts by Laura Hutchison (see all)