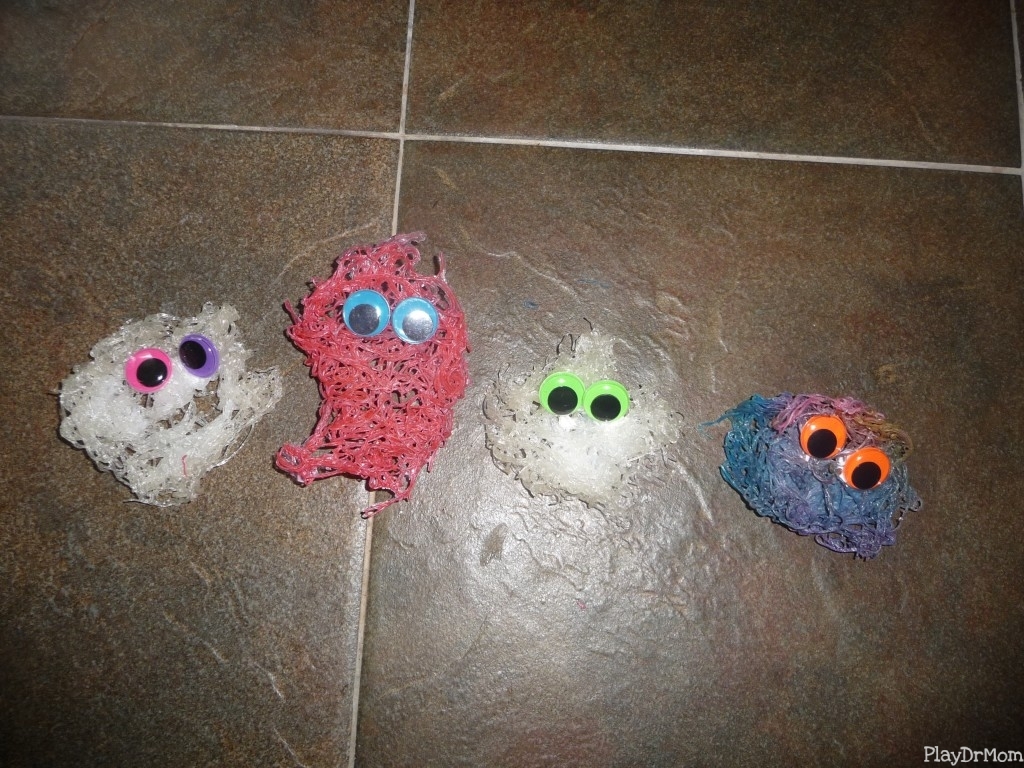 My AWESOME sister this got the idea from Craftzine's Noodle Monster.  So, we tried it out!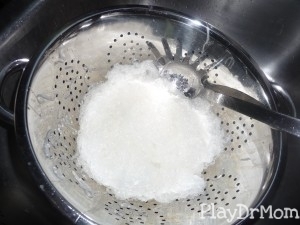 We started out with cooking some rice noodles and rinsing them with cold water.  While they were cooling we added watercolors and glue together for our paint mixture.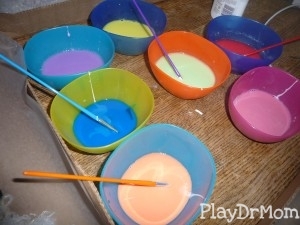 And then we painted … sometimes with brushes, sometimes with our hands.
We found that, although it was tons of fun to mush it up in our hands, the bright colors ended up turning to a grayish color.
It took FOREVER for them to dry … in fact, I actually had to throw out most of the big lumpy ones and ended up cooking a few to help the process.  This may have been because the noodles we had were thinner and we maybe we used too much water in our watercolor glue.  But, these are the few that lived through the process …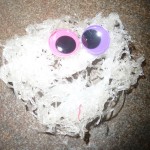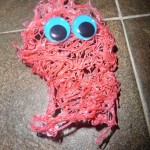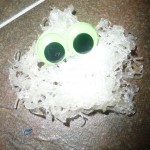 They are super cute and friendly.  Very nice monsters to have around the house.  We think we may create more of them around Halloween (the unpainted ones will make GREAT ghosts, I think!)