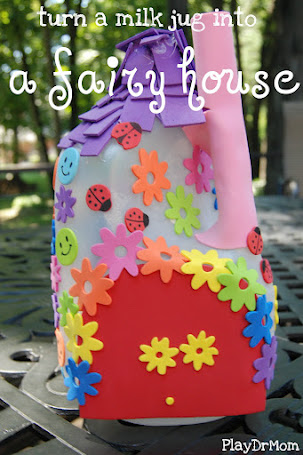 My daughter, Honor (age 3), and I had a wonderful time together transforming a gallon milk jug into a fairy house for our ever-developing fairy garden.
I had Honor cut out rectangles from a foam sheet and then took those to make a shingled roof by hot gluing the pieces on the top of the jug.  We also made a door and a chimney from foam sheets.  The rest of the decorations were made with foam stickers that Honor placed all over the jug.
It certainly is a color addition to the fairy garden and sure to attract a magical new resident!